URtainment
BTS Raih Nominasi Best Duo/Group Performance di Grammy Awards 2022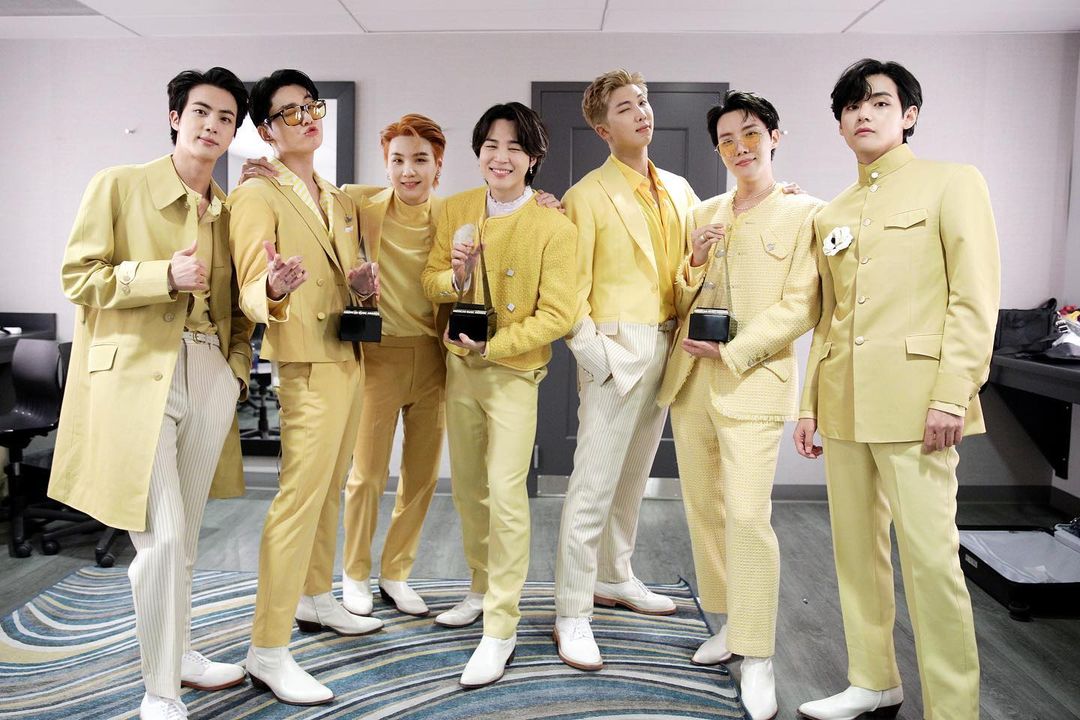 Image: BTS di AMAs 2021 (Instagram @amas)
Jakarta - BTS kembali bersaing di panggung Grammy Awards 2022, ARMY! Septet ini dinominasikan untuk Best Duo/Group Pop Performance 2022 untuk yang kedua kalinya.
Jika tahun lalu BTS meraih nominasi ini lewat 'Dynamite', kali ini BTS meraihnya melalui 'Butter', single hit berbahasa Inggris kedua grup.
Di kategori Best Duo/Group Performance, mereka akan bersaing dengan Tony Bennett & Lady Gaga (I Get a Kick Out of You), Justin Bieber & Benny Blanco (Lonely), Coldplay (High Power), dan Doja Cat ft SZA (Kiss Me More).
"Congratulations 64th #GRAMMYS Best Pop Duo/Group Performance nominees," cuit @recordingAcad, Selasa (24/11/2021).
BTS dinominasikan dalam 3 kategori, yakni 'Album of the Year', 'Best Engineered Album', 'Non-Classical', dan 'Best Pop Vocal Album' tahun lalu.
Sayangnya, harapan Jungkook cs meraih kemenangan di Grammy perdananya harus pupus setelah kalah dari Ariana Grande dan Lady Gaga. Popularitas 'Dynamite' berhasil ditandingi 'Rain On Me' yang dibawakan dua diva pop Amerika Serikat itu.
Grammy Awards ke -65 akan diselenggarakan di Staples Center Los Angeles pada 31 Januari mendatang.
Akankah BTS berhasil membawa pulang piala Grammy kali ini?