URtech
Awas! 200 Aplikasi Android dan iOS Ini Bisa Kuras Rekening
Urbanasia,
Jumat, 27 Januari 2023 14.39 | Waktu baca 4 menit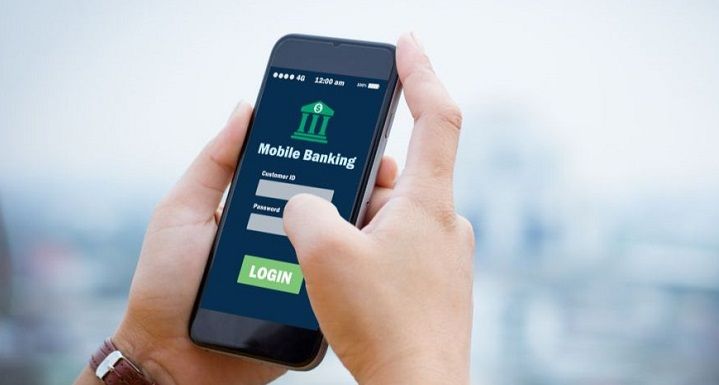 Image: Mobile Banking Smartphone (ilustrasi: Pinterest)
Jakarta - Berhati-hatilah dalam menginstal aplikasi di smartphone. Pasalnya makin marak aplikasi yang disusupi malware yang dapat mencuri data pribadi hingga menguras isi rekening bank.
Laporan terbaru dari Laptop Mag mengungkap ada 203 aplikasi jahat di Android dan iOS yang berupaya mencuri data dan uang milik pengguna smartphone.
Aplikasi jahat ini ditemukan oleh Menteri Ekonomi dan Masyarakat Digital Thailand (DES) dan Pusat Keamanan Siber Nasional Britania Raya (NCSC).
Segera setelah mendapati ada ratusan aplikasi jahat yang bisa mencuri uang pengguna, DES langsung memberi informasi ke masyarakat tentang aplikasi jahat di Android dan iOS ini melalui laman Facebook-nya.
Ada tiga bahaya dari penggunaan aplikasi-aplikasi jahat tersebut. Pertama aplikasi jahat bisa mencuri informasi pribadi, menguras uang di rekening pengguna, hingga mengambil alih kontrol ponsel dari jarak jauh yang kemudian berujung pada pencurian identitas.
Berikut 200 aplikasi berbahaya yang bisa kuras isi rekening. Jika ada yang kamu install, segera hapus bila tak ingin jadi koran.
4K Pro Camera
4K Wallpaper Auto Changer
Advanced SMS
Aipic - Magic Photo Editor
All Good PDF Scanner
All Language Translate
All Photo Translate
Art Filters
Astro+ Horoscope & Astrology
Astroline: The Daily Horoscope
Auto Sticker Maker Studio
Avatar Maker Character Creator
Baby Sticker - Track Milestones
Bass Booster Volume Power Amp
Battery Charging Animations Battery Wallpaper
Battery Charging Animations Bubble Effects
Beat.ly Music Video Maker
Beat maker pro
Beauty Filter
Blood Pressure Checker
Blood Pressure Diary
Blue Scanner
Blur Image
Caller Theme
CallMe Phone Themes
Call Skins
Camera Translator
Care Message
Cartoons Me
Cashe Cleaner
Chat Online
Chat SMS
Chat Text SMS
Classic Emoji Keyboard
Classic Game Messenger
Coco Camera v1.1
Come Messages
Contact Background
Cool Keyboard
Cool Messages
Creative 3D Launcher
Creative Emoji Keyboard
Custom Themed Keyboard
Cut, Paste
Dazz Cam - D3d Photo Effect
Dazzle - Insta Stories Editor
Dazzling Keyboard
Design Maker
Desire Translate
Direct Messenger
Dizzi
DJ it!
Drink Water
Drums: Play Beats & Drum Games
Easy PDF Scanner
Edjing Mix
Edjing Pro
EmojiOne Keyboard
Emoji Theme Keyboard
Equalifier + HD Music Player
Equalifier Fx: Bass Booster App
Facelab
FaceMe
Facetory: Face Yoga & Exercise
Fancy Charging
Fancy SMS
Flashing Flash Alert On Call
FLMX
Font Emoji Keyboard
Frame
Frames
Freeglow Camera 1.0.0
Funny Caller
Funny Camera
Funny Emoji Message
Funny Keyboard
Funny Wallpapers - Live Scree
Gif Emoji Keyboard
Girl Games: Unicorn Slime
Guitar Play - Games & Songs
Guitar - Real Games & Lessons
Guitar Tuner - Ukulele & Bass
Haloween Coloring
Handset - Second Phone Number
Heart Emoji Stickers
Highlight Story Cover Maker!
Hi Text SMS
Horoscope 2019 and Palm Reader
Hub - Story Templates Maker
Hummingbird PDF Converter - Photo to PDF
Hyper Cleaner: Clean Phone
iCons - Icon Changer App+
iMessager
Impresso
Instant Messenger
iWidget Pro
Jambl: DJ Band & Beat Maker
Jigsaw Puzzle
Karaoke Songs
Life Palmistry
Light Messages
Live Wallpaper Maker: 4K Themes
Loop Maker Pro
Lucky Life
MagicFX - Magic Video Effects
Magic Photo Editor
Memoristo: Brain Test, IQ Game
Memory Silent Camera
Menu Maker!
Meticulous Scanner
Metronome Pro - Beat & Tempo
Metronome - Tap Tempo & Rhythm
Mini PDF Scanner
Mint Leaf Message - Your Private Message
Mood Balance: Self Care Tracker
Music Zen - Relaxing Sounds
MyCall - Call Personalization
Nebula - Horoscope & Astrology
Neon Theme Keyboard
NewScrean: 4D Wallpapers
Notes - Reminders and Lists
Now QRCode Scan
One Sentence Translator - Multifunctional Translator
Painting Photo Editor
Paper Doc Scanner
Part Message
Password Manager
Path - Horoscope & Astrology
PDF Scanner: Document Scan
Personal Message
Photo Collage
Photo Editor & Background Eraser
Photo Editor - Filters Effects
Photo & Exit Editor
Photo Filters & Effects
Photo Remove Object & Editor
Photo to Sketch
Piano Crush
Piano
Pista
Pixomatic
Poco Launcher
Premium SMS
Presets for Lightroom
Private Game Messages
Private Messengers
Private SMS
Professional Messenger
Quick Talk Message
Razer Keyboard & Theme
Recollect
Retouch & Cutout
Rich Theme Message
Ringtones HD
ScanGuru
Scanner App
Send SMS
Simple Note Scanner
SlidePic
Slimy
Smart Messages
Smart SMS Messages
Smart TV Remote
Smile Emoji
Social Message
SpeedPro Slow speed video edit
Strickerfy - Sticker Maker
Sticker Maker
Stickers & GIF
Stock Wallpapers & Backgrounds
Style Message
Style Photo Collage
Super Hero-Effect
Sweet Pics - Baby Photo Editor
Talent Photo Editor - Blur Focus
Tangram App Lock
TeasEar: ASMR Slime Antistress
Text Emoji SMS
Text SMS
Themes Chat Messenger
Themes Photo Keyboard
Timestamp Camera
ToonApp Cartoon Photo Editor
Translate Camera - Speak On
Translator Guru: Voice & Text
UltraFX - Effect Video Maker
Unicc QR Scanner
Unique Keyboard
Universal PDF Scanner
Vanilla Snap Camera
Video Puzzles - Magic Puzzle
Ringtones HD Ringtone Maker
Vochi Video Effects Editor
Volume Booster Hearning Aid
Volume Booster Louder Sound Equalizer
Water Reminder
WeDrum: Drums, Real Drum Games
Widget Plus+- Photo & Weather
Wow Beauty Camera
Wow Translator
Yoga - For Beginner to Advanced
YouToon - AI Cartoon Eeffect