URtainment
Daftar Pemenang Genie Music Awards 2022, NCT Dream Sabet 2 Daesang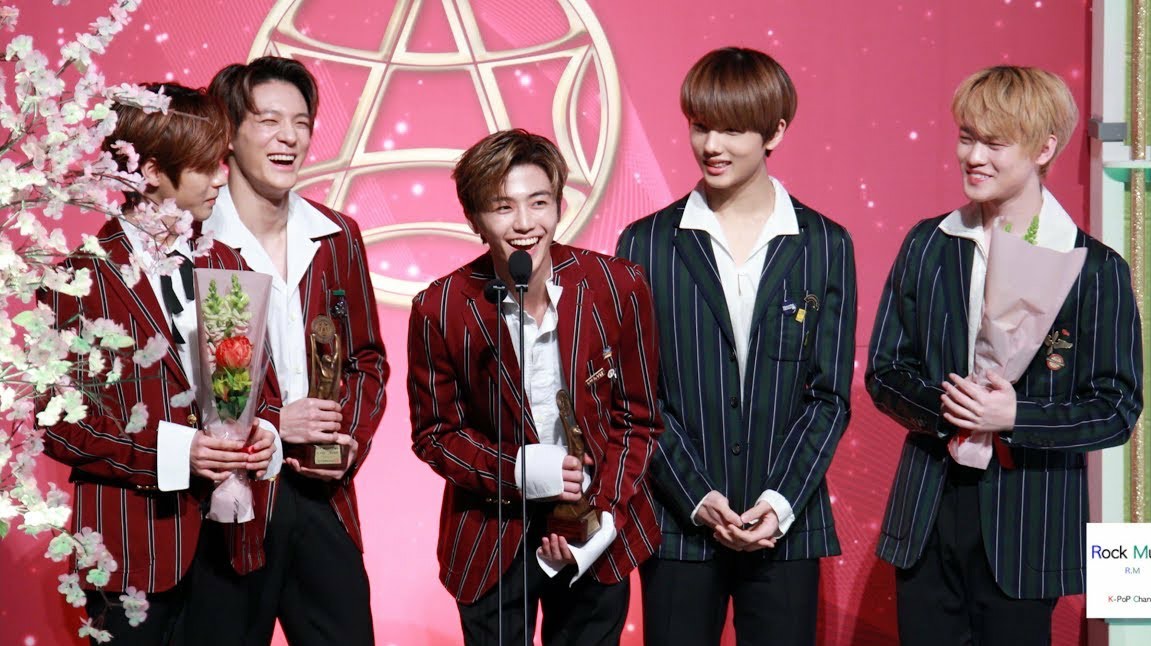 Image: NCT Dream. (Twitter @NCTDREAMCENTER)
Jakarta - Penghargaan bergensi Genie Music Awards 2022 baru saja selesai digelar di Namdong Gymnasium, Incheon, Korea Selatan pada Selasa (8/11/2022).
Untuk pertama kalinya dalam tiga tahun, acara penghargaan ini akhirnya bisa kembali diselenggarakan dengan menghadirkan penonton secara langsung di tempat acara.
Namun, mengingat tragedi Itaewon baru-baru ini, maka sesi karpet merah dan siaran langsung dibatalkan. Sebaliknya, Genie Music Awards 2022 direkam untuk ditayangkan di kemudian hari.
Genie Music Awards 2022 dimeriahkan oleh kehadiran dari beberapa artis, seperti TEMPEST, PSYCHIC FEVER, Peder Elias, Red Velvet, (G)I-DLE, IVE, Taeyeon Girls' Generation, THE BOYZ, DKZ, Be'O, Jaurim, NCT DREAM, LIGHTSUM, dan TNX.
Berikut merupakan daftar pemenang Genie Music Awards 2022.
The Top Artist (Daesang): NCT DREAM
The Top Music (Daesang): Lim Young Woong - 'Our Blues, Our Life'
The Top Album (Daesang): NCT DREAM - 'Glitch Mode'
The Male Group: BTS
The Female Group: (G)I-DLE
The Male Solo Artist: Lim Young Woong
The Female Solo Artist: Taeyeon Girls' Generation
The Performing Artist (Male): THE BOYZ
The Performing Artist (Female): Red Velvet
The Male New Artist: TEMPEST
The Female New Artist: IVE
Idol Plus Global Popularity Award: BTS
Genie Music Popularity Award: Lim Young Woong
Best Music Video: Red Velvet - 'Feel My Rhythm'
Best Record: (G)I-DLE
Best Style: IVE
Best Hip Hop Artist: Be'O
Best Rock Artist: Jaurim
Best Pop Artist: Peder Elias
Next Generation: DKZ
Next Generation Global: PSYCHIC FEVER
New Wave Icon: TNX, LIGHTSUM
Selamat untuk seluruh pemenang atas penghargaan yang berhasil diraih di acara Genie Music Awards 2022 ini!