URtainment
Lirik Lagu Love To Hate Me BLACKPINK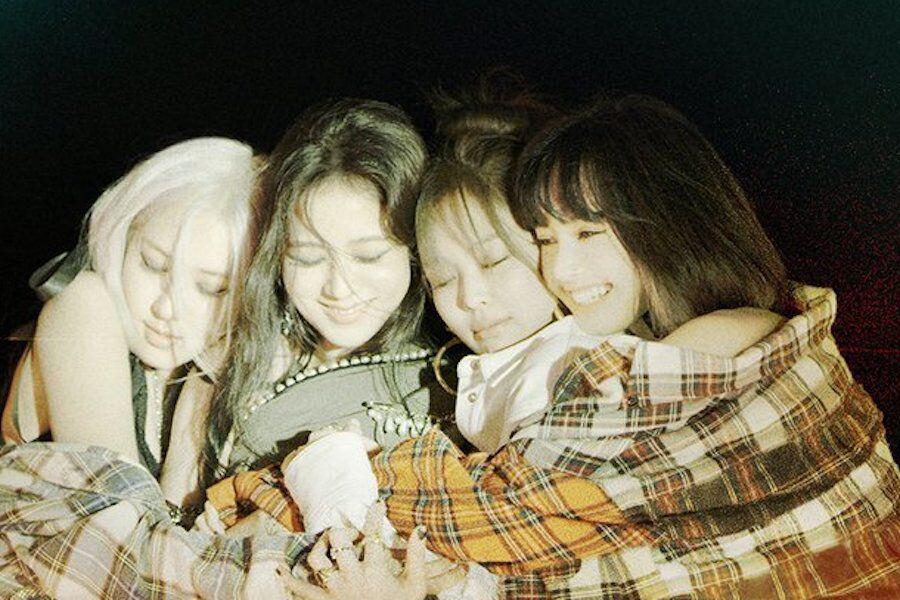 Image: The Album BLACKPINK. (BLACKPINK Official)
Jakarta - Lagu yang dirilis BLACKPINK selalu jadi hits meskipun lagu tersebut bukan lagu utama di album. Misalnya Love To Hate Me. Di bawah ini lirik Love To Hate Me buat kamu yang ingin sing along.
Sebelum itu, kamu perlu tahu nih kalau Love To Hate Me adalah salah satu lagu di dalam album 'The Album' yang rilis tahun 2020.
Love To Hate Me menceritakan tentang seseorang, atau dalam hal ini BLACKPINK, yang memilih terus berkarya dibanding mendengarkan ujaran kebencian yang dilontarkan orang lain.
Berikut lirik Love To Hate Me dari BLACKPINK.
(Jennie)
Love, l-l-love, l-l-love
How you love to hate me
(Rose)
Kinda sad that you always been like that
See me making waves and you don't like that
Driving through your puddles goin' splish splash
(Splish, splash, splish, splash)
(Jennie)
Stressing over nothing baby relax
While you gettin' angry, Imma kick back
Only thing I think about is big stacks
(Racks, racks)
(Jisoo)
Negative days negative nights
Baby you're wasting all your time
(Rose)
I can't relate I keep it light
No no no drama in my life
(Lisa)
Wake up, yeah. Makeup, maybe
I need you, nah. I been good lately
Blowin' up. Workin' busy
(Jennie)
You ain't worth my love
If you only love to hate me
Love, l-l-love, l-l-love
(Rose)
How you love to hate me
Love, l-l-love, l-l-love
(Lisa)
You ain't worth my love
If you only love to hate me
(Jisoo)
Imma let you fade into the background
Baby all my shows are gettin' too loud
Keep on turin' it up when you want me down (me down, me down, me down)
(Rose)
Negative days negative nights
Baby you're wasting all your time
(Jennie)
I can't relate, I keep light
No, no, no drama in my life
(Lisa)
Wake up, yeah. Makeup, maybe
I need you, nah. I been good lately
Blowin' up. Workin' busy
(Jisoo)
You ain't worth my love
If you only love to hate me
Love, l-l-love, l-l-love
(Rose)
How you love to hate me
Love, l-l-love, l-l-love
(Lisa)
You ain't worth my love
If you only love to hate me
Love to hate me, you hate to love me
I'm takin back what you've taken from me
You're mistaken honey, this something that
Remind me why I be alone, on my own
If I needed you, I'd have you that I know, hold up
I could do bad by myself, don't need help
One of a kind, the hand that I was dealt, like oh well
Felt, cupid was stupid, I should have knew it
'Cause I been through it, you wouldn't do it if it ain't foolish, stupid
(Stupid)
(Rose, Lisa, Jennie, Jisoo)
You ain't worth my love
If you only love to hate me
Love, l-l-love, l-l-love
How you love to hate me
Love, l-l-love, l-l-love